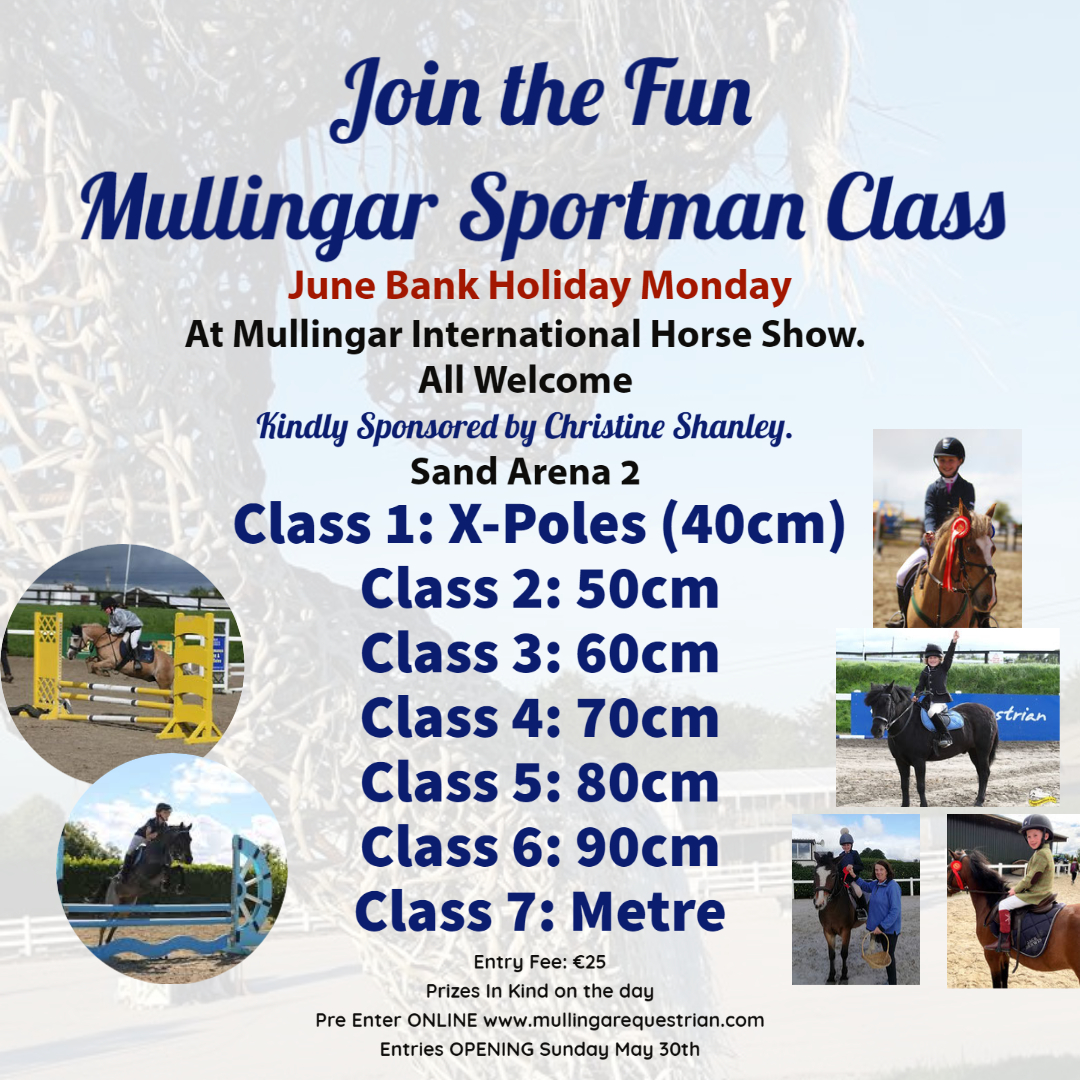 Event details
Monday | June 7, 2021
12:00 pm
Enter Online – June 7th
Sportsman Jumping.
Monday JUNE 7th from 12noon (approx)
Sand Arena 2.
Class 1 – X-poles (40cm)
Class 2 – 50cm
Class 3 – 60cm
Class 4 – 70cm
Class 5 – 80cm
Class 6 – 90cm
Class 7 – Metre
Entries open on Sunday May 30th at 9am
Close Saturday June 5th at 2pm.
Jump times will be published on the Equipe App on Sunday June 6th. Please download this prior the show. No times will be emailed or texted .