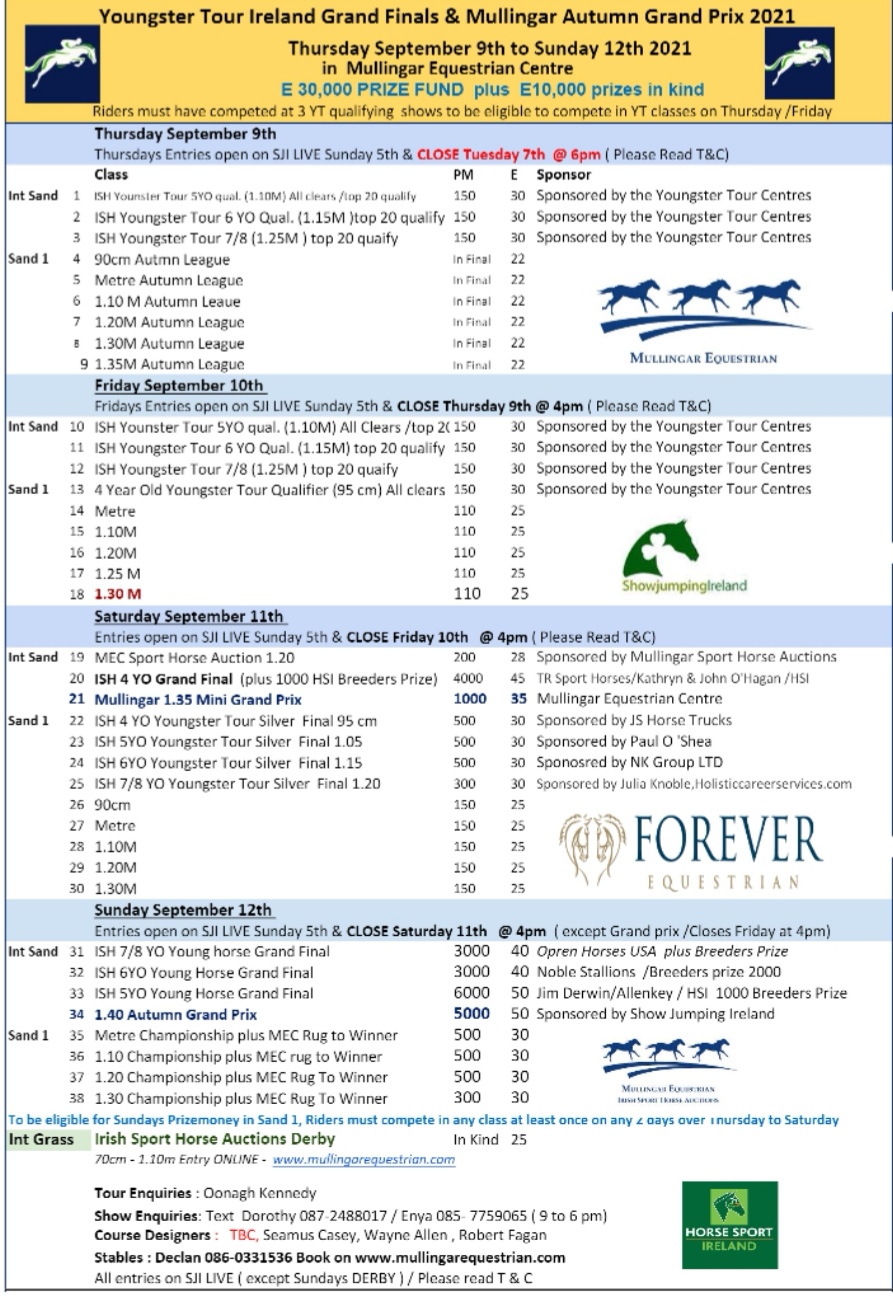 Event details
Thursday | September 9, 2021
9:00 am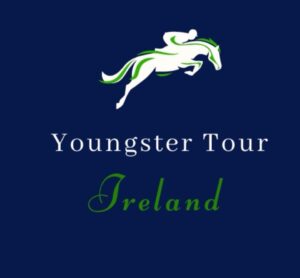 €30,000 prize fund plus €10,000 prizes in kind.
Entries open on  www.sjilive.ie on Sunday Sept 5th
A show season finale …don't miss it
Click to view FULL Schedule
CLICK to BOOK STABLES/Hook Up
Important Rider INFO
SJI LIVE DRAWS
Riders, please remember that all Start times are approx. and we do ask riders to arrive at a show in plenty of time to allow for a 30 minute leeway. Draw times will also be adjusted throughout the day if necessary
Remember the onus is on the rider to approach the starter in Arena 2 or 3   before the start of a class if their jump times are clashing.
Generally, the main arena (International Sand) takes precedence.
Any challenge can be sorted with forward planning / Our team are here to help.
Closing Dates of SJI Entries.
Thursday 9th – Events 1-9 closing Tuesday at 6pm.
Friday 10th – Events 10-18 closing Thursday at 4pm.
Saturday 11th – Events 19-30 closing Friday at 4pm.
Sunday 12th – Events 31-33,35-38 closing Saturday at 4pm.
Event 34, Mullingar Autumn Grand Prix entries close on Friday 10th at 4pm.
Derby entries are open on Mullingar Equestrian website, they close online on Saturday 11th at 2pm.
Autumn Derby Day
Sunday September 12th.
Open to everyone & to Horses AND Ponies, this is un-reg. Please pre enter by clicking the button below.
Entries CLOSE Saturday at 2pm.