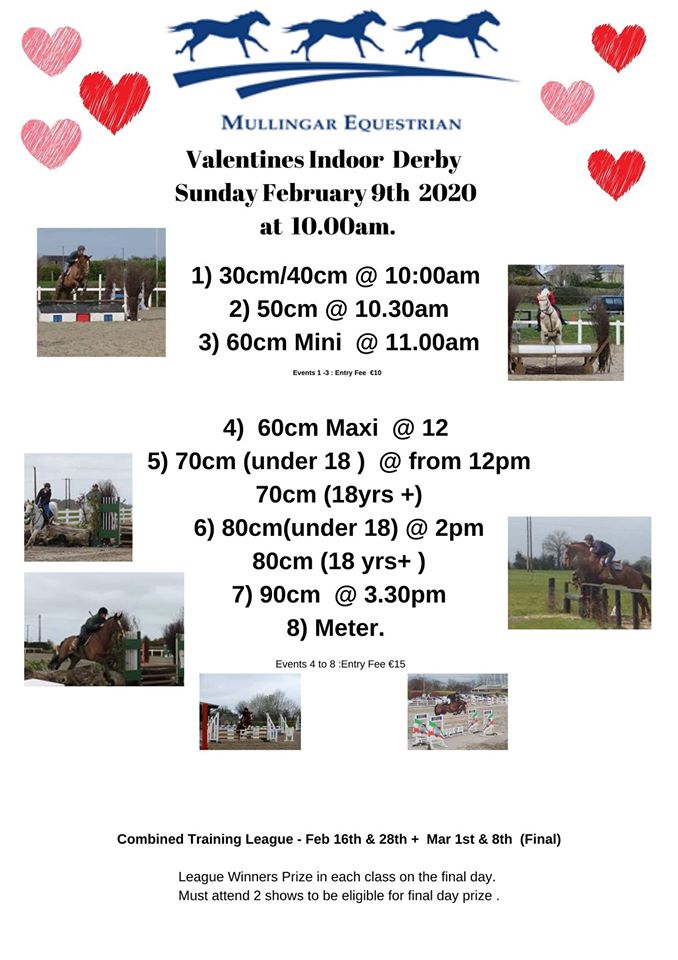 A sightly quieter day today, but great fun nonetheless! ????
Superb challenging derby track & well done to all who braved Storm Ciara to come along and compete .
Good news, we are back next Sunday (outdoors ) for our 4 Week Jump Cross League (combination of Show Jumps & Derby)
Combined Training & Dressage on offer too!
View Results Here