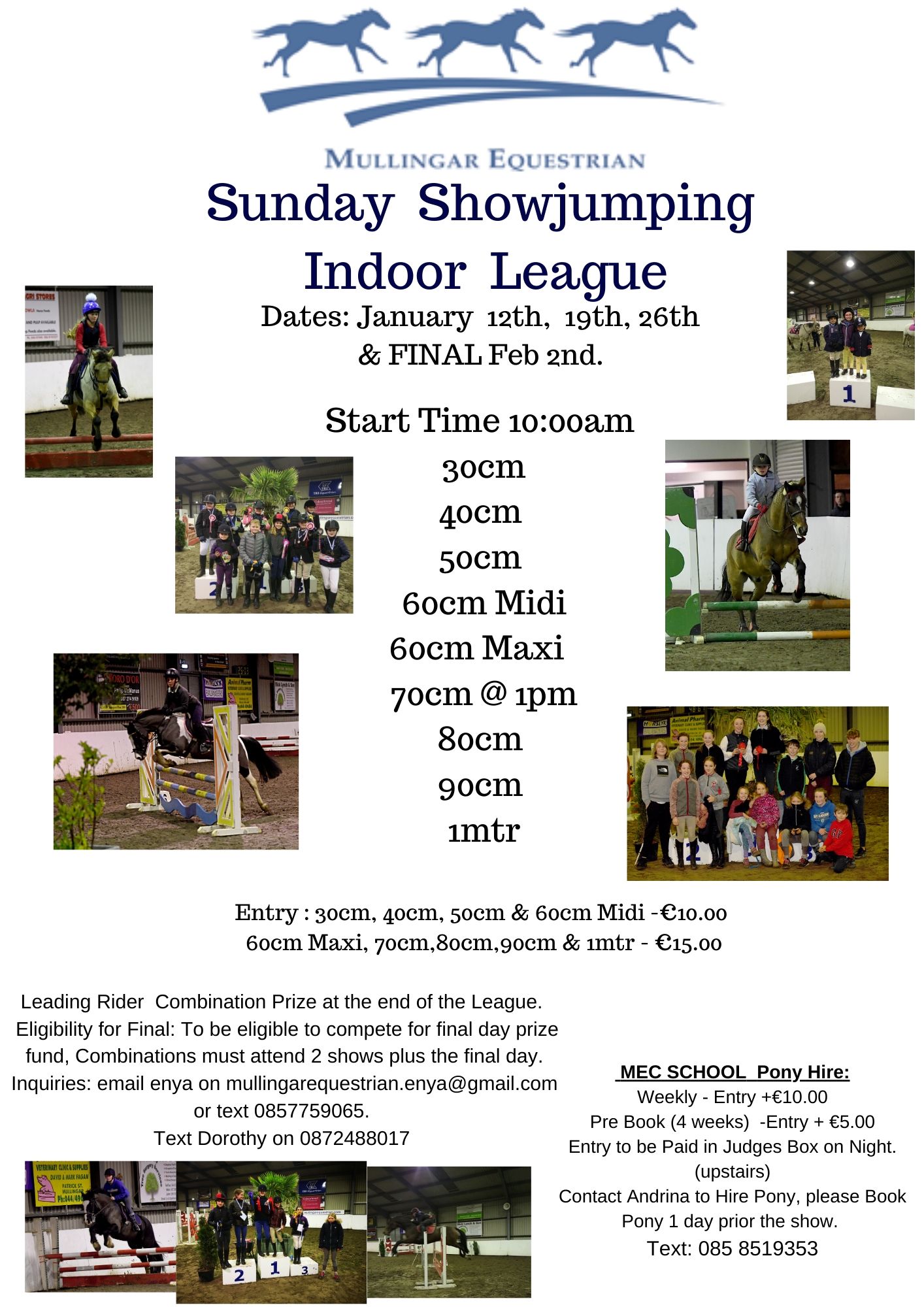 Congratulations to all who competed and supported the league over the 4 weeks
. What a result!
A massive thank you goes out to the MEC team who are working around the clock, in particular our riding school instructors Andrina Starr, Elaine Verdon & Dot Healy.
Many of the MEC riding school students have been competing in the league and are having fantastic results!!!
.
Can't wait to see what 2020 has in store
.