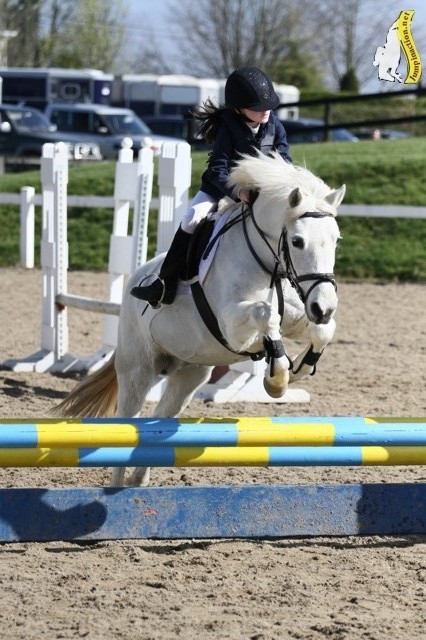 A Most enjoyable & fun start to our 4 week Sunday show jumping league today . There was an Excellent standard of jumping throughout all the classes & it was Great to see the positive progress of the younger riders in the 40 to 60cm classes since the start of the Christmas Shows.
Superb Wins for Keira Kelly, Emily O Neill, Lauren Cole & Alanna Fagan in the 70, 80, 90cm & Metre classes with Emer O Donnell, Ashling O Callaghan & Claire Muleady all winners in the 18 + section.
Sundays are proving to be a popular choice for our training shows & we look forward to the next 3 legs of this New Year Sunday series . Thanks again to everyone for your support .
See you all next Sunday . Enjoy your week
Regards The MEC TEam
To Be eligible for prizes on February 3rd riders just need to attend 2 of the 3 qualifying shows.
Mullingar Equestrian Centre
X poles
Trigger( Penny Munnelly) Dolly ( Blanaid Murphy) Blue ( Caoimhe Murphy) Rosie ( Arthur Gavin) Sylvester ( Avril Forde) Mr Pringles( Niamh Staunton) Adonis ( Alanna Roberts)
40cm
Blue ( Caoimhe Murphy) Watson ( Anna Drumm) Mr Pringles ( Niamh Staunton) Dolly ( Blanaid Murphy ) Rosie( Willow Gavin) Adonis ( Ben Roberts ) Sylvester ( Avril Forde)
50cm :Fancy Man( Kate Lawlor) Rosie ( Willow Gavin)
60cm : Hot Shot Rocco ( Ruby Gavin) Kitty ( Kate Pearson ) Ruby ( Jen Diamond) Valentine ( Ria Shaughnessy) Fancy Man ( Kate Lawlor) Spirit ( Aodhan Malone)
70cm 1st Joey ( Keira Kelly ) 2nd Kitty ( Kate Pearson) 3rd Flash ( Max Swan George ) Carla Williamson Thunder ( Ted Fagan) Henry ( Megan Crichton)
70cm ( + 18 ) 1st Mosstown Ted ( Emer O Donnell) Valentine ( Ria Shaughnessy) Lily ( Carla Farrell) Archie ( Sandra Cullen)
80cm 1st Panache ( Emily O Neill) 2nd Duke ( Anna Mc Cartan) 3rd Misty ( Lauren Cole ) Just Little ( Ellie Rogan ) Flash ( Max Swan) Alex ( Anna Mc Cartan) Rena ( Ciara Skerry) Misty ( Lauren Cole )
80cm ( 18 + ) 1ST Dove ( Ashling O Callaghan ) 2nd Flint ( Caroline Holdright ) Bracken ( David Molloy)
90cm 1st Misty ( Lauren Cole ),
90cm ( 18 + )1ST Prince ( Claire Mulleady) Steele ( Roisin Gilsenan) Soverign ( Paddy Finnegan) George ( Carole Fagan)
Metre 1st Sunny ( Alanna Fagan) Kinsau ( Sophie Walsh ) Loughanavalley ( Chloe Fagan) Lloyd ( Robyn Fagan) Lockey ( Holly Love ) Charlie ( Holly Love)
Featured Photo courtesy of Jump in Action ( Lawrence Dunne)